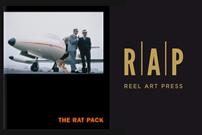 'The Rat Pack' Book Launch at Soho House London
Kevin was extremely flattered to be chosen by Reel Art Press – publishers of classy new tribute book The Rat Pack (for those with deep pockets its a snip at £400!) – to perform at the book's launch event/press night, held at Soho House and at the private after-party at uber-cool Supperclub, Notting Hill. At the launch, The Rat Pack's editor Tony Nourmand said "I was blown away by Kevin's performance", and author Shawn Levy (respected author of US bestseller Rat Pack Confidential) gave Kevin the ultimate stamp of approval by saying "I thought they were playing a CD (of Sinatra) until I came around the corner and saw it was you singing".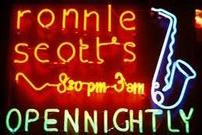 Kevin's show at Ronnie Scott's is a sell-out!
Fans braved the ice and snow to see Kevin at Ronnie Scott's last month despite the travel chaos the freezing weather created. The show had been sold-out for a month prior to the date but Kevin was still surprised afterwards when management said he'd attracted the highest crowd ever for a Sunday Jazz Lunch session. Thank you so much to everyone for their tremendous support and wonderful feedback after the show.