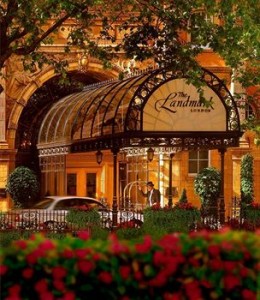 Wedding season starts early again!
After a quick break we were back for our first wedding booking of the year on the 14th January, held at The Landmark Hotel in Marylebone London.  Also in January was a debut as guest singer with saxophonist Frank Griffith's Best Coast Big Band, at The Manor in  Ruislip; a corporate launch event for Nat West Bank, and a return to Boisdale of Canary Wharf to perform more of his brilliant translations of the Sinatra songbook at The Chivas Regal Sinatra Night…
Audio clip: Adobe Flash Player (version 9 or above) is required to play this audio clip. Download the latest version here. You also need to have JavaScript enabled in your browser.
 Hear Kevin live at Boisdale!