Another celebrity picks Kevin to perform at their wedding
TV Presenter and BBC Radio One DJ Matt Edmondson picked Kevin & his Rat Pack Tribute Band as first-choice to provide the music entertainment at his recent wedding celebrations in London.
See Kevin live at The Lights Theatre Andover – 1st November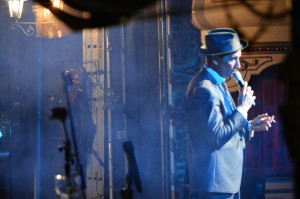 See Kevin live in 'Sinatra Sequins & Swing – The Capitol Years Live!'  on Friday 1st November 2013, at The Lights Theatre Andover , feat. 8 piece Big Swing Band. Tickets via Box Office  www.thelights.org.uk .   This is the last show of 2013, but you can view up & coming 2014 shows on  www.sinatrasequinsandswing.com .