CLASSIC AMERICAN  MAGAZINE REVIEWS KEVIN'S NEW ALBUM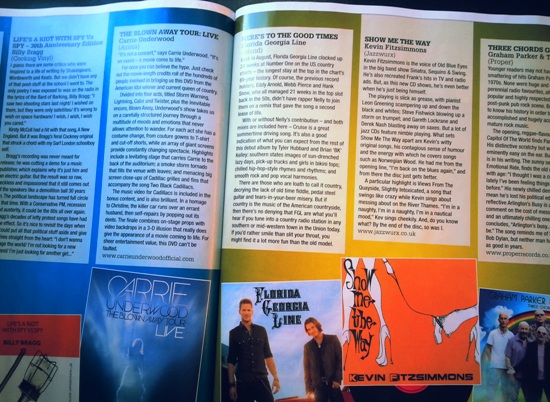 Kevin was honoured to have his CD reviewed by Classic American Magazine last month (alongside album's by Billy Bragg, Carrie Underwood, Graham Parker & The Rumours and others): "He has recreated Frank Sinatra's hits on TV & Radio ads, but, as this new CD shows, he is even better when he is just being himself. What sets Show Me The Way apart are Kevin's witty original songs, contagious sense of humour and the energy which with he covers on songs like Norwegian Wood". Full review in March issue of Classic American. Purchase album on Amazon & iTunes.
JAZZ CONCERT IN ATHENS WITH THE DIMITRIS KALANTZIS QUARTET
At the beginning of May, Kevin performed as a headline artist at cool 400 seater concert venue Gazarte, located in Athen's hippest district, and was given the top backing of  pioneers of the Greek jazz scene, The Dimitris Kalantzis Quartet. Having performed at numerous private weddings in Europe for British couples and their guests,  this was his first ever public jazz concert in Europe.