SEE KEVIN LIVE AT THE WEST END'S LEICESTER SQUARE THEATRE…19TH OCTOBER!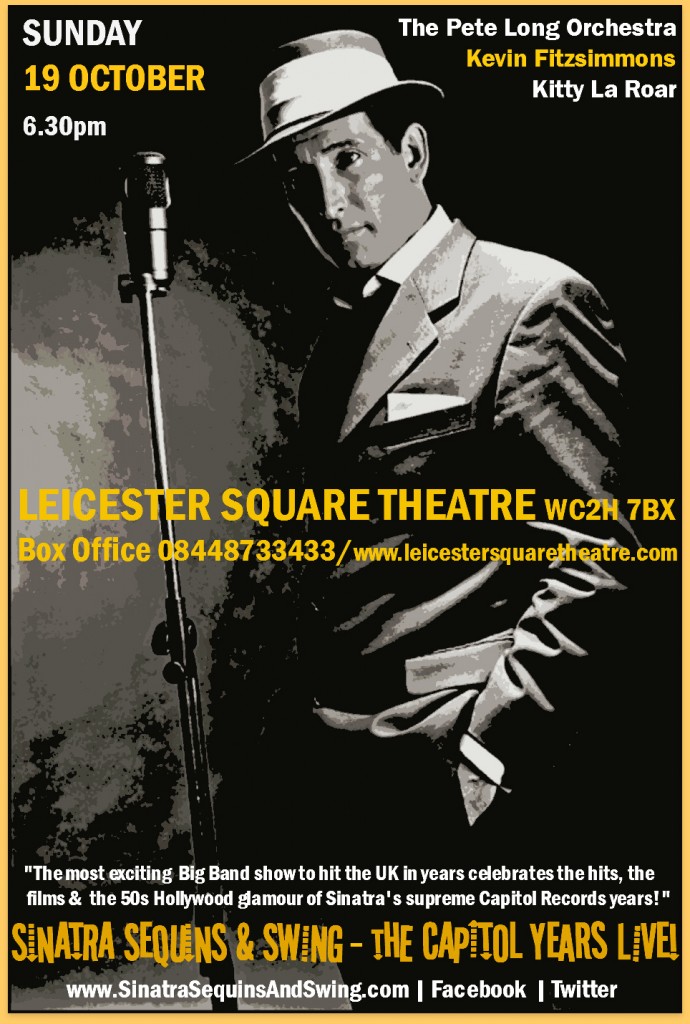 HEVER FESTIVAL
In August, Kevin performed with  Sinatra Sequins & Swing – The Capitol Years Live! concert's mini-Big Band line-up when they played the bijou Hever Festival, in the shadow of historic Hever Castle. For direct notification of upcoming shows please email 'MAILING LIST' to feverproductions 'at' btinternet.com, or follow @Capitol_Sinatra on TWITTER or FACEBOOK: SinatraSequinsAndSwingTheCapitolYearsLive
 FOLKESTONE JAZZ CLUB
Kevin's band's debuted to a full house at the brilliant Folkestone Jazz Club (at The Tower Theatre) and made it into the local press.
More upcoming live dates include: The Jazz Mix @ The Cliffs Pavilion 1st October | Southend International Jazz Festival:Jazz At The Palace 18th October | The 606 Club Chelsea on 9th November
For direct notification of upcoming opportunities to see Kevin & his band live (website: www.jazzwurx.co.uk) simply email 'MAILING LIST' to jazzwurx 'at' hotmail.co.uk, or follow @KevFitzsimmons on TWITTER   FACEBOOK:KevinFitzsimmonsJazzwurx