OPEN-AIR SUMMER JAZZ CONCERTS AT FULHAM PALACE, HOSTED BY FAMED 606 JAZZ CLUB

31 July- August 1| Fulham Palace and the 606 Club present another summer weekend of live music featuring some of the finest musicians in the world. Situated in delightful surroundings on the main lawn of the Palace, this is a real "Summer Treat". Bring a picnic, a bottle of wine and enjoy some great jazz under the stars. See Kevin's world-class 7-piece jazz band, boasting a three-horn front line led by Ronnie Scott saxophonist Alex Garnett, in what promises to be a vibrant jazz evening full of sophistication and verve.
AND IF SINATRA & SWING IS YOUR THING…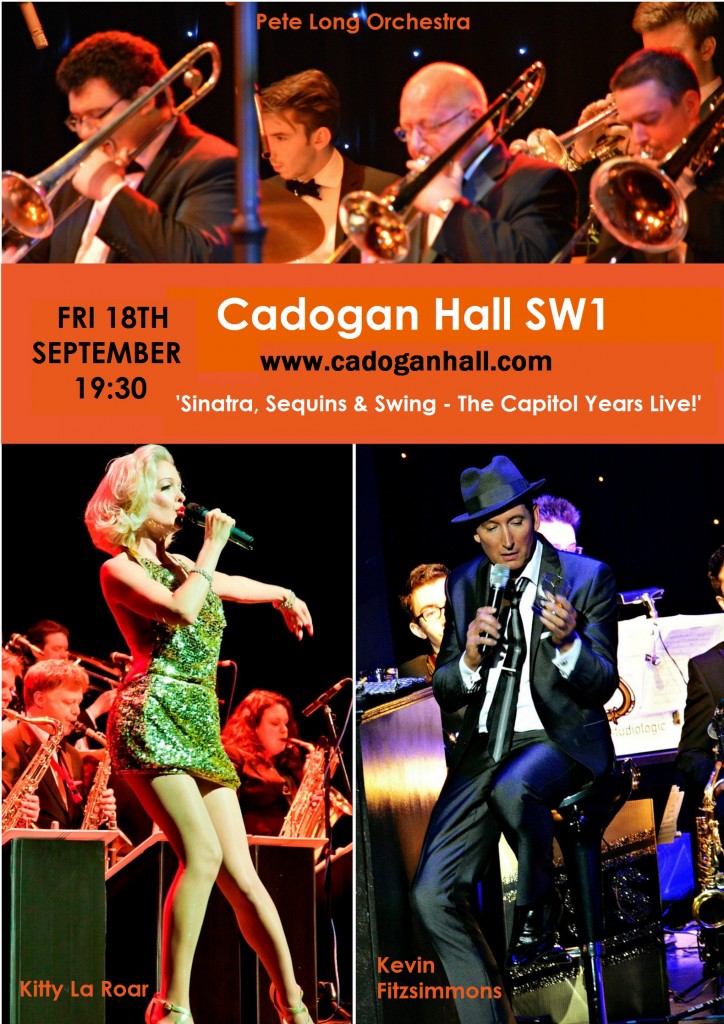 Kevin's remaining 2015 tour dates starring in the wonderful touring Big Band show, Sinatra Sequins & Swing: The Capitol Years Live! – a must-see for any fan of Sinatra, Rat Pack, Swing & Big Bands – are at the following theatres:-
Cadogan Hall (LONDON) -18th September – www.cadoganhall.com
Broxbourne Civic Hall (HERTS) – 4th October – www.broxbourne.gov.uk/leisure  
Corn Exchage Theatre (NEWBURY) -22nd October -www.cornexchangenew.com
The Lights Theatre (ANDOVER) – 25th November – www.thelights.org.uk
(2016 dates announced in Autumn, visit www.sinatrasequinsandswing.com)
HEAR KEVIN CHAT ON CROYDON RADIO'S 'JAZZ BEATS' SHOW
Kevin was invited onto the Jazz Beats show on Croydon Radio recently to chat to listeners about his St James Theatre jazz gig and other stuff:
http://www.croydonradio.com/upload/podcast/2015-06-25-14-00-13.mp3  (listen from 16:25)
Don't forget you can also follow Kevin on TWITTER @KevFitzsimmons!